Ross Twp
Jefferson County, Ohio
Class of 1926 - 27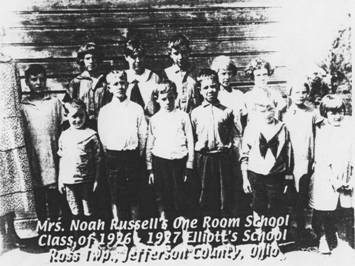 Row one L to R: Lewis Christian, Walter Sutton, Richard Long, Frank Baker, Bobbie Moore, Mabel Baker. Row two L to R: Mrs. Noah Russell (out of photo shot), Goldie Baker, Irma Long, Geraldine Christian, Robert Sutton, Elsie Baker, Jessie Boyd, Ruth Boyd.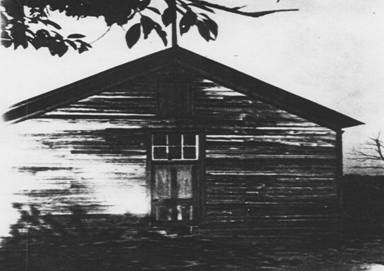 The Old One Room School House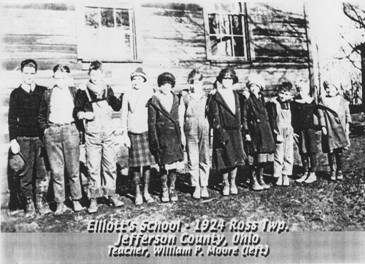 Class of 1924
Above photo's were sent to the chapter with no contact information.

Ross Twp., Jefferson County Ohio –  Last used as a school circa 1930. Students were then sent to Bergholz. Teacher identified as William P. Moore, left. 
The one room school is still standing between Ross Township 259 (Old Hatcher Lane) and Ross Township 218 (Sutton Road)  on County Road 56. The one room school house has been painted and appears to be in great condition recently converted for use as a residence as of March of 2008.