New Alexandria/Wesley Chapel/Methodist Society Cemetery
Category: Ohio physical, cultural and historic features; Feature Name: New Alexandria Cemetery, Type: Cultural, Class: Cemetery, County: Jefferson, FID: 1043815, Coordinates: Latitude 40.2950695 and Longitude -80.6778555.
Photo below of the New Alexandria Cemetery Submitted by Douglas R. Lyon, Jan 2015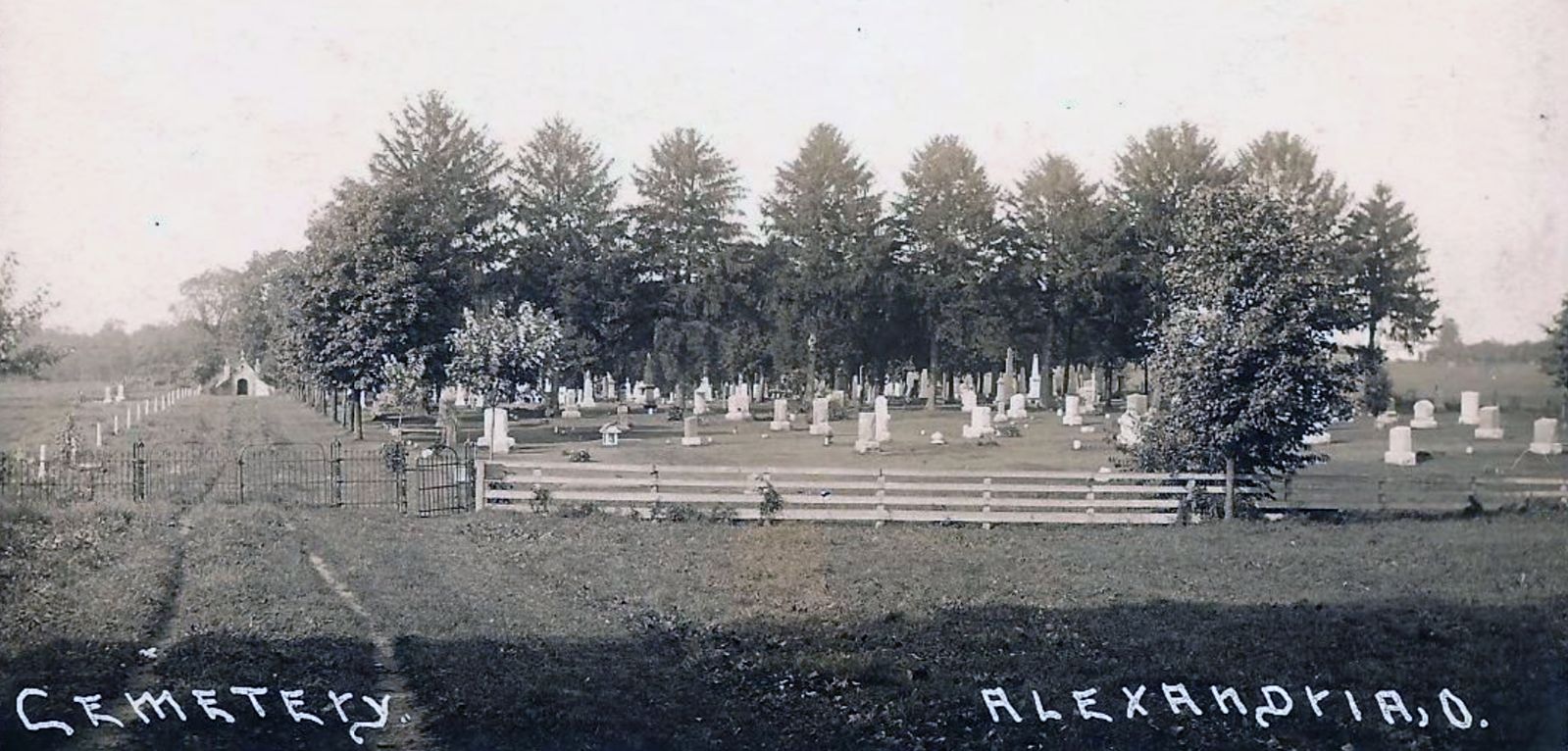 These electronic pages may NOT be reproduced in any format for profit or presentation by other organizations or persons. Persons or organizations desiring to use this material, must obtain the written consent of the contributor or the legal representative of the submitter, and contact the Jefferson County archivist with proof of this consent. The submitters have given permission to the Jefferson County Chapter, OGS to store these files permanently for free access.
Copyright © 2007 - 2015 - Jefferson County Chapter of the Ohio Genealogical Society - All Rights Reserved
This website is designed and maintained by Amy Hissom-Daugherty